*Links in this article may be affiliate links, from which we may earn commission. See our
Privacy Policy
for full details.
---
There is nothing like a beautiful quote to inspire and delight. As a lover of words, quotes are so meaningful to me. In particular, I adore romance and marriage quotes. The best quotes are those which perfectly encapsulate the wonder of marriage, without ignoring the challenges and struggles it can also bring. This collection of inspirational marriage quotes will remind you of why you're getting married (or why you got married).
With hundreds of quotes about marriage, love, and relationships out there, it can be hard to distill them down to the very best. That's what I have attempted to do here, but if you'd like to read even more words of love, check out my other posts on romantic quotes and captions.
Dreamy Inspirational Marriage Quotes
These marriage quotes are perfect for weddings and special occasions. They are simply beautiful words about two people falling in love and all the magic and joy that goes with it.
"The best thing to hold onto in life is each other." ― Audrey Hepburn
"Once upon a time, there was a boy who loved a girl, and her laughter was a question he wanted to spend his whole life answering." ― Nicole Krauss, The History of Love
"Love, n. A temporary insanity curable by marriage."― Ambrose Bierce, The Unabridged Devil's Dictionary
"After all these years, I see that I was mistaken about Eve in the beginning; it is better to live outside the Garden with her than inside it without her."― Mark Twain
"There is no more lovely, friendly and charming relationship, communion or company than a good marriage." ― Martin Luther
"Love's about finding the one person who makes your heart complete. Who makes you a better person than you ever dreamed you could be. Its about looking in the eyes of your wife and knowing all the way to your bones that she's simply the best person you've ever known." ― Julia Quinn, The Viscount Who Loved Me
"A happy marriage is a long conversation which always seems too short." ― Andre Maurois
"You know you're in love when you can't fall asleep because reality is finally better than your dreams."―Dr. Seuss
"A great marriage is not when the 'perfect couple' comes together. It is when an imperfect couple learns to enjoy their differences."― Dave Meurer
"One day, in your search for happiness, you discover a partner by your side, and you realize that your happiness has come to help you search." ― Robert Brault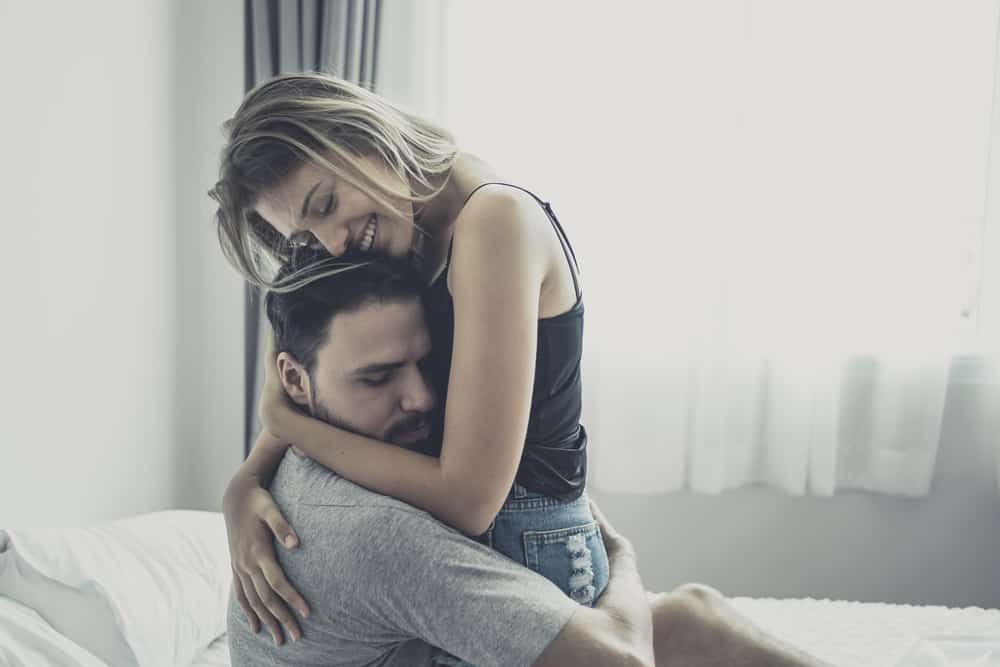 Successful Marriage Quotes
Wondering how to have a happy marriage? Well, we definitely recommend listening to the expert relationship advice for couples out there. But sometimes, the keys to a successful relationship can be summed up so succinctly in just a few words. You'll find some of those marriage quotes here:
"It is not a lack of love, but a lack of friendship that makes unhappy marriages." ― Friedrich Nietzsche
"A successful marriage requires falling in love many times, always with the same person." ― Mignon McLaughlin
"Let there be spaces in your togetherness, And let the winds of the heavens dance between you. Love one another but make not a bond of love: Let it rather be a moving sea between the shores of your souls. Fill each other's cup but drink not from one cup. Give one another of your bread but eat not from the same loaf. Sing and dance together and be joyous, but let each one of you be alone, Even as the strings of a lute are alone though they quiver with the same music. Give your hearts, but not into each other's keeping. For only the hand of Life can contain your hearts. And stand together, yet not too near together: For the pillars of the temple stand apart, And the oak tree and the cypress grow not in each other's shadow." ― Khalil Gibran, The Prophet
"You know it's never fifty-fifty in a marriage. It's always seventy-thirty, or sixty-forty. Someone falls in love first. Someone puts someone else up on a pedestal. Someone works very hard to keep things rolling smoothly; someone else sails along for the ride."― Jodi Picoult, Mercy
"It takes three to make love, not two: you, your spouse, and God. Without God people only succeed in bringing out the worst in one another. Lovers who have nothing else to do but love each other soon find there is nothing else. Without a central loyalty life is unfinished."― Fulton J. Sheen, Seven Words of Jesus and Mary: Lessons from Cana and Calvary
"A happy marriage is about three things: memories of togetherness, forgiveness of mistakes, and a promise to never give up on each other." —Surabhi Surendra
" Happy is the man who finds a true friend, and far happier is he who finds that true friend in his wife." — Franz Schubert
"Happy marriages begin when we marry the ones we love and they blossom when we love the ones we marry. " ― Tom Mullen
"Marriage: Love is the reason. Lifelong friendship is the gift. Kindness is the cause. Til' death do us part is the length." ― Fawn Weaver
"Marriage, ultimately, is the practice of becoming passionate friends." ― Harville Hendrix
"If there is such a thing as a good marriage, it is because it resembles friendship rather than love."― Michel de Montaigne
Messy Marriage Quotes
These marriage quotes show the highs and lows of the marriage bond. When you spend the rest of your life with someone, they are going to see you at your best and your worst. Things can be good and things can be bad. In so many ways, that is the beauty and depth of marriage.
"To be fully seen by somebody, then, and be loved anyhow – this is a human offering that can border on miraculous." ― Elizabeth Gilbert
"Love has nothing to do with what you are expecting to get–only with what you are expecting to give–which is everything." ― Katharine Hepburn
"I want to try with someone who loves me enough to try with me. I want to grow old looking at the same face every morning. I want to grow old looking at the same face every night at the dinner table. I want to be one of those old couples you see still holding hands and laughing after fifty years of marriage. That's what I want. I want to be someone's forever."― Rachel Gibson, The Trouble With Valentine's Day
"The only way love can last a lifetime is if it's unconditional. The truth is this: love is not determined by the one being loved but rather by the one choosing to love."― Stephen Kendrick, The Love Dare
"Treat marriage like a diamond necklace; if broken, fix it, but do not throw it away."― Matshona Dhliwayo
"The beauty of marriage is not always seen from the very beginning—but rather as love grows and develops over time." ― Fawn Weaver
"The remedy for most marital stress is not in divorce. It is in repentance and forgiveness, in sincere expressions of charity and service. It is not in separation. It is in simple integrity that leads a man and a woman to square up their shoulders and meet their obligations. It is found in the Golden Rule, a time-honored principle that should first and foremost find expression in marriage." ― Gordon B. Hinckley
"Marriage flourishes when the couple works together as a team: when both husband and wife decide that winning together is more important than keeping score. Good marriages don't just happen. They are a product of hard work." — Michelle Obama
"In a word, live together in the forgiveness of your sins, for without it no human fellowship, least of all a marriage, can survive. Don't insist on your rights, don't blame each other, don't judge or condemn each other, don't find fault with each other, but accept each other as you are, and forgive each other every day from the bottom of your hearts." ― Dietrich Bonhoeffer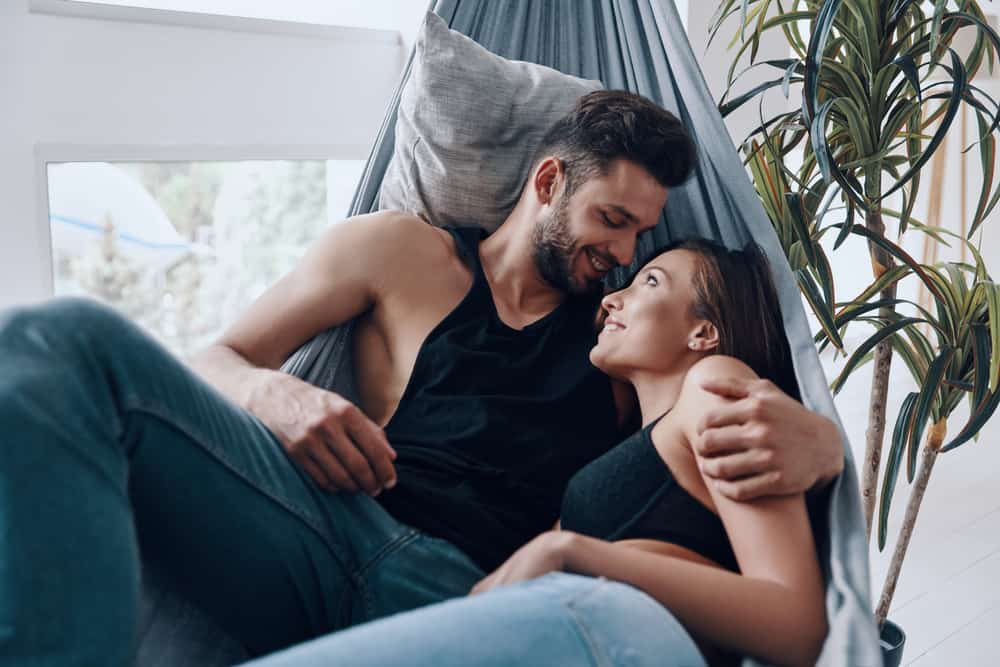 Deep Marriage Quotes – Real Love Stuff
These marriage quotes go beyond the little things and dive into the nitty-gritty of true love. These are some of my favorite quotes.
"To say that one waits a lifetime for his soulmate to come around is a paradox. People eventually get sick of waiting, take a chance on someone, and by the art of commitment become soulmates, which takes a lifetime to perfect." ― Criss Jami, Venus in Arms
"Love is not weakness. It is strong. Only the sacrament of marriage can contain it." ― Boris Pasternak
"To be loved but not known is comforting but superficial. To be known and not loved is our greatest fear. But to be fully known and truly loved is, well, a lot like being loved by God. It is what we need more than anything. It liberates us from pretense, humbles us out of our self-righteousness, and fortifies us for any difficulty life can throw at us." ― Timothy Keller, The Meaning of Marriage: Facing the Complexities of Commitment with the Wisdom of God
"What greater thing is there for two human souls, than to feel that they are joined for life–to strengthen each other in all labor, to rest on each other in all sorrow, to minister to each other in all pain, to be one with each other in silent unspeakable memories at the moment of the last parting?"― George Eliot
"A marriage is not a noun; it's a verb. It isn't something you get. It's the way you love your partner every day." ― Barbara De Angelis
"I know what it is to live entirely for and with what I love best on earth. I hold myself supremely blest — blest beyond what language can express; because I am my husband's life as fully as he is mine."― Charlotte Brontë, Jane Eyre
"Love doesn't just sit there, like a stone, it has to be made, like bread; remade all the time, made new."― Ursula K. Le Guin
"It was finally becoming clear to her that love wasn't about finding someone perfect to marry. Love was about seeing through to the truth of a person, and accepting all their shades of light and dark. Love was an ability."― Lisa Kleypas
"Love is an act of endless forgiveness; a tender look which becomes a habit."― Peter Ustinov
"Getting divorced just because you don't love a man is almost as silly as getting married just because you do. "― Zsa Zsa Gabor
"Maybe you expected marriage to be perfect – I guess that's where you and I are different. See, I thought it would be all about making mistakes, but doing it with someone who's there to remind you what you learned along the way."― Jodi Picoult, Handle with Care
Funny Marriage Quotes
Let's end with some fun and silly marriage quotes. After all, a sense of humor is definitely going to come in handy throughout your marriage! There are also some meaningful marriage quotes in here that are simply on the lighter side.
"Marriage lets you annoy one special person for the rest of your life." ― Unknown
"When two people are under the influence of the most violent, most insane, most delusive, and most transient of passions, they are required to swear that they will remain in that excited, abnormal, and exhausting condition continuously until death do them part." ― George Bernard Shaw, Getting Married
"There is nothing more admirable than when two people who see eye to eye keep house as man and wife, confounding their enemies and delighting their friends."― Homer, The Odyssey
"Men marry because they are tired; women, because they are curious: both are disappointed."― Oscar Wilde
"Being in a long marriage is a little bit like that nice cup of coffee every morning – I might have it every day, but I still enjoy it."― Stephen Gaines
"The problem with marriage is that it ends every night after making love, and it must be rebuilt every morning before breakfast."― Gabriel García Márquez
"I was married by a judge. I should have asked for a jury."― Groucho Marx
"Sexiness wears thin after awhile and beauty fades, but to be married to a man who makes you laugh every day, ah, now that is a treat."― Joanne Woodward
"A journey is like marriage. The certain way to be wrong is to think you control it." ― John Steinbeck
---
Read these next:
---
Pin this post to save for later!