*Links in this article may be affiliate links, from which we may earn commission. See our
Privacy Policy
for full details.
---
Before you spend money, read this list to be sure you're choosing from the best date night subscription boxes!
Have you been in a relationship for a while? Whether you've been married for several years, or together for a decade, you've likely exhausted most of the usual date ideas for couples.
When date night starts to feel rote, predictable, or uninspired, why not consider trying out a subscription box? There are so many options that are designed for date nights, and still others that are just perfect activities for couples to do together.
Date night subscription boxes are a great idea, because not only do they get delivered directly to your home, if you are on a repeating subscription plan, you can get a new box every month! That means a creative, fresh date night is planned for you already, and ready to go.
So now that I've convinced you it might be worth trying out some subscription boxes for couples, which one should you choose? To help you narrow it down, I've collected a list of 16 of the most popular subscription date boxes for couples. I'm fairly certain you'll find an awesome one for you and your partner to try.
Hunt A Killer
Okay, I've personally tried several of the date boxes on this list and hands-down, this has been my favorite, and my husband's too! If you're a fan of true crime or mysteries you'll have such a blast with this box. Each box is part of a bigger "season" so you spend several date nights working on solving an ongoing crime.
This date box was really fun and engaging and the instructions were very straightforward. Each box is filled with clues you can sort through and examine. I loved the tangible aspect of this. You can easily see how much work the company has put into making this a great product with an authentic feel.
This season is all about solving the mysterious murder of a 1930s stage star. Definitely go and check it out!
Datebox
Datebox, from Happily. Co, is designed to "help couples rediscover date night." Datebox is a monthly subscription box that gives you and your partner a unique, curated date night. Date box is available in all 50 states, or you can try out their Digital Datebox, available worldwide.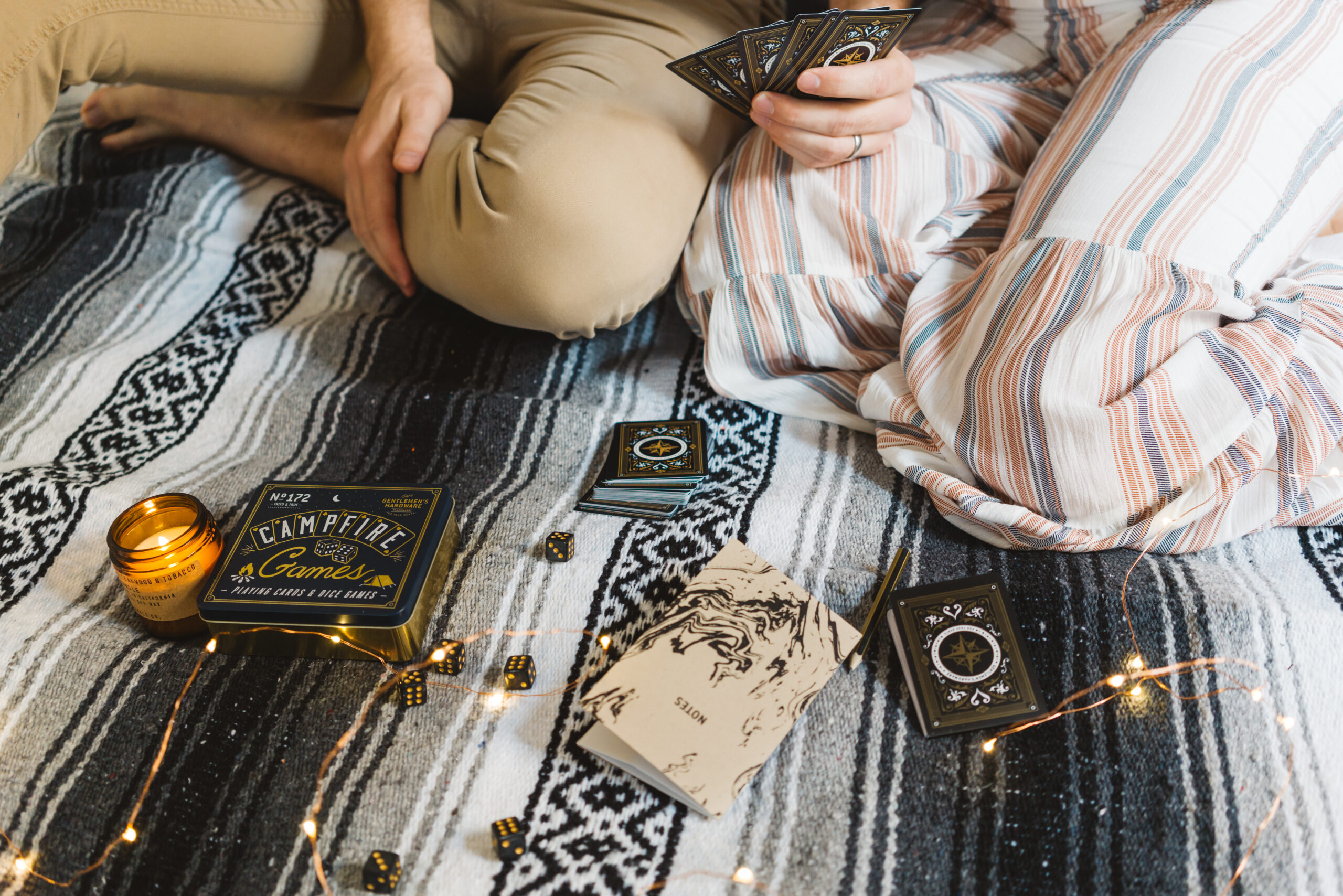 When you first sign up, you'll be asked some questions about your likes, dislikes, preferences, and even any food allergies. This lets the team at Datebox come up with something you're sure to like, arriving around the 15th of every month.
Pricing starts at $39.99/month, and if you sign up for longer plans, you can save even more. You can cancel at any time.
Give it a try. With our code "TWODRIFTERSXO", you get 50% off your first Datebox.
Date Night In Box
Date Night In Box is another subscription box that sends you a themed date every month. Previous themes have included tropical island, roaring 20's, and more.
Each box includes items to set the mood/create atmosphere, snacks, recipes, and activities: it's a complete date in a box, just like the title says! They also offer a faith-based subscription box for Christian couples.
Need to keep your kids busy and distracted so you and your husband can enjoy date night? The company also offers Kids Night In boxes, so everyone in the family has something fun to do!
A monthly subscription (month-to-month option) with Date Night In Box is $41.99.
Crated With Love
Crated With Love was created by a pair of high school sweethearts who discovered that date nights helped strengthen their own relationship in an awesome way. They started Crated With Love in 2014 to help other couples experience the same!
In each date night box, you'll find 4-6 games or activities included inside your themed box. There are also fun extras like a Spotify playlist you can access and more.
With this date night subscription box, you can choose the frequency with which your boxes arrive. Select from monthly, every other month, or even quarterly. They also have month-to-month or prepay payment options, so you can really customize your own package.
Get Crated With Love here. Pricing varies depending on plan.
You can also check out our review of a Christmas-themed Crated With Love box.
UnboxBoardom
UnboxBoardom is not your typical date night subscription box. This one is designed for those couples who just can't get enough of game night. And who never want to be "bored/board" on game night again! Yuk yuk!
If you and your partner love board games, you will love this subscription. You can get the newest games delivered right to your door. You even have the option to select your games ahead of time, or go ahead and be surprised.
While it might not be a traditional date box, it's ideal for couples who love to play together. (See also: the best board games for couples). It can also be a subscription box for families, too, as there are a wide variety of games available.
Choose from 3 subscriber levels, from Board Game Beginner to Gaming Guru. Your subscription will determine how often you receive a new game. Plans start as low as $29.99/month for UnboxBoardom.
Shaker & Spoon
Some couples are all about the cocktails. If that's you and your bar, you will love Shaker & Spoon. This subscription box is delivered to you each month, introducing you to fun new flavors and exciting drink combinations.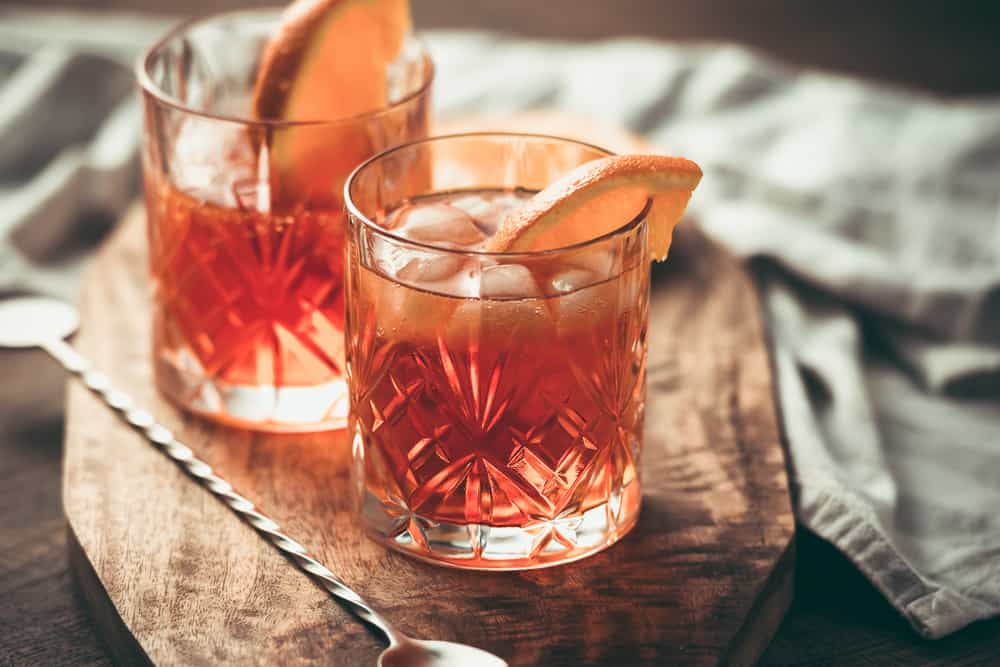 Plans start as low as $40/month for Shaker & Spoon.
The Fantasy Box
Do you want to try a date subscription box that has an emphasis on intimacy? The Fantasy Box is absolutely perfect for this. With more than 120 ideas in their date night "library," you will find something exciting each month.
Take a quiz to get your own personalized list of recommended theme boxes. A few of the romantic options seen on their website include The Honeymoon Box, Schoolgirl, The Secret Agent, and the intriguingly titled "Fire."
Each month can be something new and something a little naughty, if that's what you want from your date night.
Getting their "Essentials" box is a great place to start. For $39.99 you get a box filled with role cards, accessories like lubricant or massage oil, and even some sexy lingerie. If you want to expand, The Fantasy Box is available in two more premium packages, as well.
Red Velvet NYC
Do you love to bake? Baking together can be a great way to spend date night. Red Velvet NYC is the perfect subscription box option for two, equipping you with everything you need to make a gourmet dessert for two.
Each month, your box comes with a complete dessert recipe, and all the pre-measured ingredients right there. And the desserts change up constantly, including new seasonal options so you can enjoy the flavors of the current time of year.
Even if you're not great at baking and cooking, this is a good way to get your hands dirty and get started.
Give Red Velvet NYC a try now. Prices start at $45.75.
He Wines She Dines
What about a fabulous wine (or a few) sent to your house each month for date night? The subscription boxes from He Wines She Dines will fit the bill for you, providing you with a collection of hand-picked wines. These will pair with the perfect date night you've got planned as a couple.
The standard level membership includes 3 bottles of wine per shipment, at $49.99. You can also opt for more premium bottles of wine or a champagne-focused collection.
Get started here. Pricing varies.
Bonding Bees
Bonding Bees is the date night subscription box that wants to help you and your partner grow closer. With each monthly box, you'll receive activities, products, and a custom-made game you can play together.
At the moment, the boxes on Bonding Bees are marked down by around 60%, so it's a great time to grab a new date night box and give it a try. Plus, they sell older boxes at a discount. Definitely awesome.
Grab one of their fun themed subscription boxes and watch your next date night become better than ever. Currently, you can grab 3 months of dates for $36.
A Killing Affair
Billed as a murder mystery in a box, A Killing Affair will help you have the best date night with your partner. If you love true crime and figuring out whodunit, this will be one of the best subscription boxes you could get.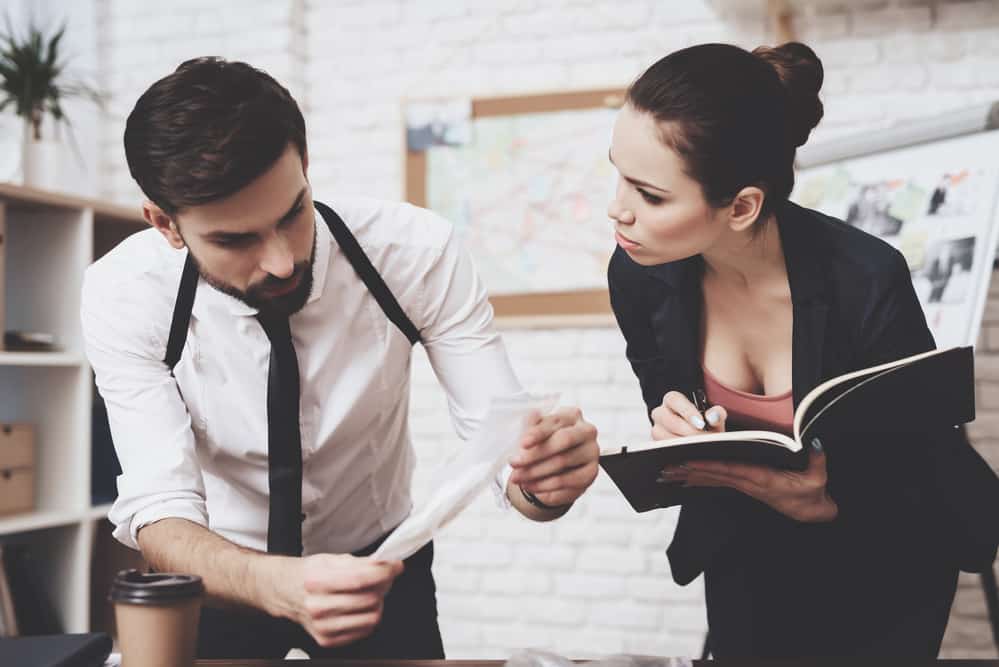 Using the clues you receive each month, you and your significant other will work together to solve a mystery. It's just like watching your favorite crime show, and the detective work unfolds over a few months. Each month of the box reveals another part of the story with more clues for you to solve.
Plans for this subscription box start as low as $33.33/month.
Sleuth Kings
Do you like mysteries? Sleuth Kings might be your perfect date night subscription box, as each month brings you a brand new mystery to solve alongside your love.
You'll be so excited when your boxes arrive each month in the mail. Open them up to pore over the case files. Then, look for clues and work via email with lead detective Sullivan King to crack the case. This interactive date night box is best for those who enjoy working together and diving into the nitty-gritty details of solving a crime.
Sleuth Kings has tons of great reviews, so check out this date box here! Prices start at $26.60 per month.
Escape the Crate
To me, it seems that the best date night subscription boxes are those that fit you and your partner's interests. From mystery to food and drink, the best date night box is the one you'll be thrilled to receive.
Do you enjoy escape rooms? Escape the Crate may be the date box for you!
These subscription boxes present you with a brand new situation you'll need to escape from each month. Not only do they make great date night activities, but these boxes are awesome for parties or gatherings with friends, too. The more brainpower you have to sort through the clues and escape the crate, the better!
You will love the hands-on clues you get to work with inside this box, as you solve puzzles, decipher codes, and more.
Try this box out here! Pricing starts at $25.60 for a bi-monthly subscription.
The Modern Love Box
Looking for a fun date night box but without receiving something in the mail? Minimalists or those on a budget might like these virtual boxes. The Modern Love Box is a digital subscription.
For only $12.99, you can receive the Modern Love InBox, a digital download that you and your partner can use to add some fun and creativity to date night.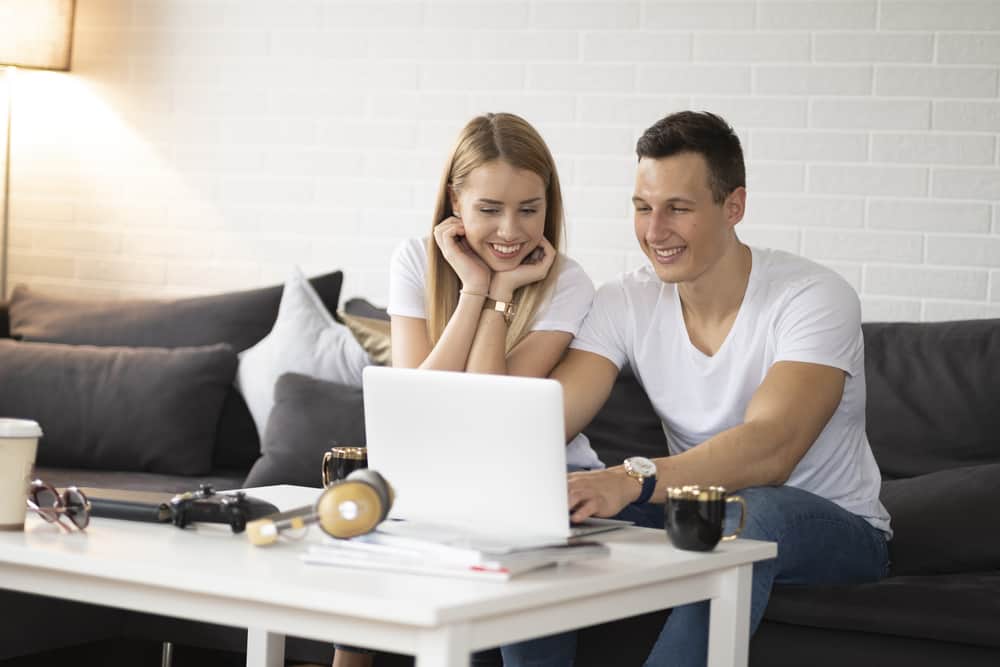 Let's Roam Scavenger Hunts
While Let's Roam doesn't exactly fit under the category of typical date night subscription boxes, it is very similar. Couples can subscribe to Let's Roam to receive exciting scavenger hunts that can be done right from home. It's a "date night like never before" in which you get to choose an adventure.
Not only will you strengthen your relationship with these romantic date nights, you'll also learn about one another and have a blast as you tackle the challenges hand-in-hand.
The Roam From Home date nights come in different packages. You can choose from purchasing a single Roam From Home date hunt, 3 hunts, or an annual pass for the best value.
Try Let's Roam here! Pricing starts at $14.99 for a single at-home hunt.
Vacation Crate
When you can't escape on a couples getaway, you can do the next best thing. Vacation Crate is not your average date night subscription box. This one is all about travel. Each month you will get a new box filled with items you're sure to like: 8+ themed items that highlight one fabulous international destination.
As of this writing, the Morocco Box is currently being shipped.
Ready to take an adventure without ever having to leave the house? Vacation Crate will transport you and your partner to a new place together.
Prices for this box start at $36/month
---
You might also like:
---