*Links in this article may be affiliate links, from which we may earn commission. See our
Privacy Policy
for full details.
---
Think that movie night has to be a boring, typical date night? Definitely not! Especially when you pick the right movie. 
If you're looking for something super romantic to watch with your significant other, these films will fit the bill. From classics to modern hits, we've put together a list of 25 of the most romantic movies of all time.
Some of these are tear-jerkers you'll need the tissues for: those sweeping, romantic epics you'd expect to see on a list like this. But others are more unique entries: movies that are perhaps unexpectedly romantic, or romantic because they show the real challenges and struggles love sometimes brings.
So as you're planning a date night for two at home (or a sweet girls night) you may want to grab one of these flicks to enjoy together!
Silver Linings Playbook (2012)
I love this movie. Starring Brad Cooper and Jennifer Lawrence in the lead roles, Silver Linings Playbook is a romantic comedy/drama that was nominated for 8 Academy Awards. (For her role as Tiffany, Lawrence received the Best Actress Oscar.)
Bradley Cooper plays Pat, a young man with bipolar disorder. Following his release from a psychiatric hospital, he returns to live with his parents in a suburb of Philadelphia. At a friends' house, he meets Tiffany. She, too, seems to have some problems from the past. She's a widow who shares that she struggles with her own mental disorders.
Pat is obsessed with getting back together with his estranged wife. Tiffany helps him with this, in exchange for his entering a dance competition with her. As you can imagine, the two begin to grow closer during their numerous practice sessions and other encounters.
Sleepless in Seattle (1993)
A classic from the golden age of rom-coms, Sleepless in Seattle stars Meg Ryan and Tom Hanks.
From a houseboat in Seatle, widower Sam (Tom Hanks) is interviewed one night on a radio show, at the insistence of his son, Jonah. He begins to talk with the host about his love for his late wife. His romantic and genuine words strike a chord with thousands of female listeners, and Sam finds himself inundated with letters from interested women. Across the country, Annie (Meg Ryan) hears the radio show and is also touched. She writes a letter to Sam, never intending to send it. Little does she know that her friend has sent it for her. T
This film is very unique, in that the love interests are only onscreen together for a few minutes of the entire film. For the remainder of the time, we see their separate lives and the ways they connect with one another, with lots of missed connections and cases of mistaken identity along the way.
Love Story (1970)
From this film classic comes the well-known line: "love means never having to say you're sorry." This movie is widely regarded as one of the top romantic films of all time.
Ali MacGraw and Ryan O'Neal play Oliver and Jennie, two students who come from different backgrounds. Though sparks fly when they are together, their marriage is frowned upon by Oliver's wealthy family. Despite fighting against numerous obstacles, it seems that fate has other plans for these two lovers.
When Harry Met Sally (1989)
This just might be my favorite romantic movie of all time. When Harry Met Sally is adorable, quirky, funny, and memorable. Billy Crystal is hilarious as Harry, and Meg Ryan makes an adorable Sally.
What began as a mutual dislike eventually develops into a friendship between these two people, to the surprise of them both. This friendship follows them along through several years of their lives, as they continue to cross paths. Will Harry and Sally end up as more than friends?
Titanic (1997)
As a pre-teen, I saw this 3 times in the theatres. Who could deny that the chemistry between Leonardo DiCaprio as Jack and Kate Winslet as Rose is anything short of amazing?
Another story of star-crossed lovers, this film takes place on the ill-fated voyage of the Titanic in 1912. Jack and Rose meet on the ship and have a whirlwind romance, both experiencing the others' lives and societies and falling more deeply in love. But will the fate of the ship ruin everything?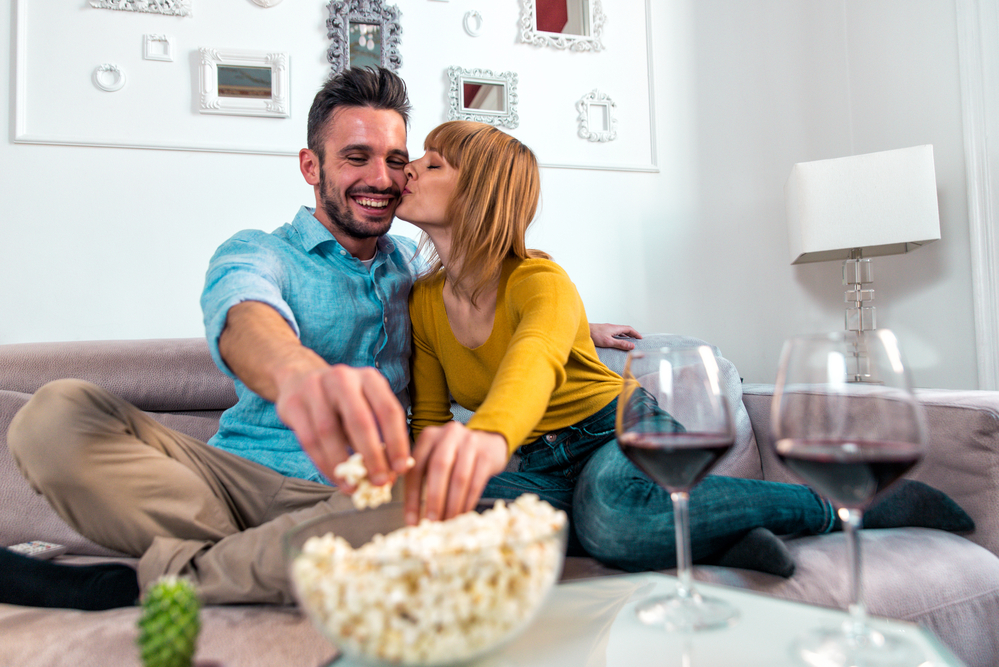 You've Got Mail (1998)
Only a few movies in and we've already got 3 films with Meg Ryan. Is there any doubt that she was the romantic comedy queen of the 90s? And Tom Hanks is back, too. This movie is such a classic.
You've Got Mail is a remake of 1940's The Shop Around the Corner, in which two business rivals fall in love via their letters to one another, never knowing that they've been writing to their enemy.
You've Got Mail is this movie reinvented for the modern age, when email was taking off. Watching it in 2020, it is almost humorously dated, and yet, the movie continues to be a great one. Will the two characters fall in love despite their differences? Perhaps they're not so different after all.
Shakespeare in Love (1998)
Joseph Fiennes stars as a strikingly-handsome William (Will) Shakespeare in this movie. He encounters Lady Viola De Lesseps, portrayed by Gwyneth Paltrow, in a most unexpected way, when he discovers she's been starring in his new play, disguised as a man.
So begins a passionate love affair that may or may not end well, as he is already married and she is engaged.
If you like lush period dramas, Shakespeare in Love will not disappoint.
Pretty Woman (1990)
With its great late-80s soundtrack, Pretty Woman has always been one of my favorites. Is the plotline improbable? Definitely. Is the movie still an entertaining romance? Definitely.
Julia Roberts and Richard Gere are at their best in this film, in which a lonely and work-obsessed millionaire asks a prostitute to spend a week with him. As you might guess, this is no ordinary arrangement, and no ordinary week.
What Dreams May Come (1998)
This is one of my sister's favorite movies of all time. Robin Williams plays Chris Nielsen. After Chris dies in an accident, he enters Heaven, a beautiful place. His wife is left on earth to grieve both Chris' death and the death of their children several years before. The grief ultimately drives Annie to suicide.
When Chris discovers that his wife and soulmate Annie has killed herself out of grief over the loss, he travels into hell to find her.
This is a movie about the power of love even in the afterlife.
Sabrina (1954)
Audrey Hepburn is the star of this classic romantic film. The daughter of a chauffeur, Sabrina (Hepburn) returns from some time spent in Paris. Now an elegant and refined young lady, she catches the attention of both David and Linus Larrabee (William Holden and Humphrey Bogart), the sons of the family for whom her father works. One a playboy and the other more serious, the two men both find themselves falling for Sabrina, and she for them. But which will she choose?
The Last of the Mohicans (1992)
If you want some history with your romance, you might want to choose this movie for your next date night. The Last of the Mohicans is an epic historical drama set in 1757 during the French and Indian War.
As the British and French soldiers battle, both the settlers and the native Americans are forced to take sides. Cora and Alice, daughters of a British officer, become the target of a dangerous warrior, but end up under the protection of Uncas and his white half-brother Hawkeye. These are some of the last of the Mohicans. Daniel Day-Lewis plays Hawkeye in this adventure-meets-love-story.
A Star is Born (1937, 1954, 1976, 2018)
You've got some choices for watching this love story unfold. There have actually been 4 different remakes of this movie over the years. But we're going to focus on the 2 most recent.
The 1976 version of A Star is Born features Barbra Streisand and Kris Kristofferson in the leads, while the 2018 version stars Lady Gaga and Bradley Cooper.
According to IMDB, the story goes like this: "Seasoned musician Jackson Maine (Bradley Cooper) discovers-and falls in love with-struggling artist Ally (Gaga). She has just about given up on her dream to make it big as a singer – until Jack coaxes her into the spotlight. But even as Ally's career takes off, the personal side of their relationship is breaking down, as Jack fights an ongoing battle with his own internal demons."
Maybe you can watch all 4 versions to decide which one you like best?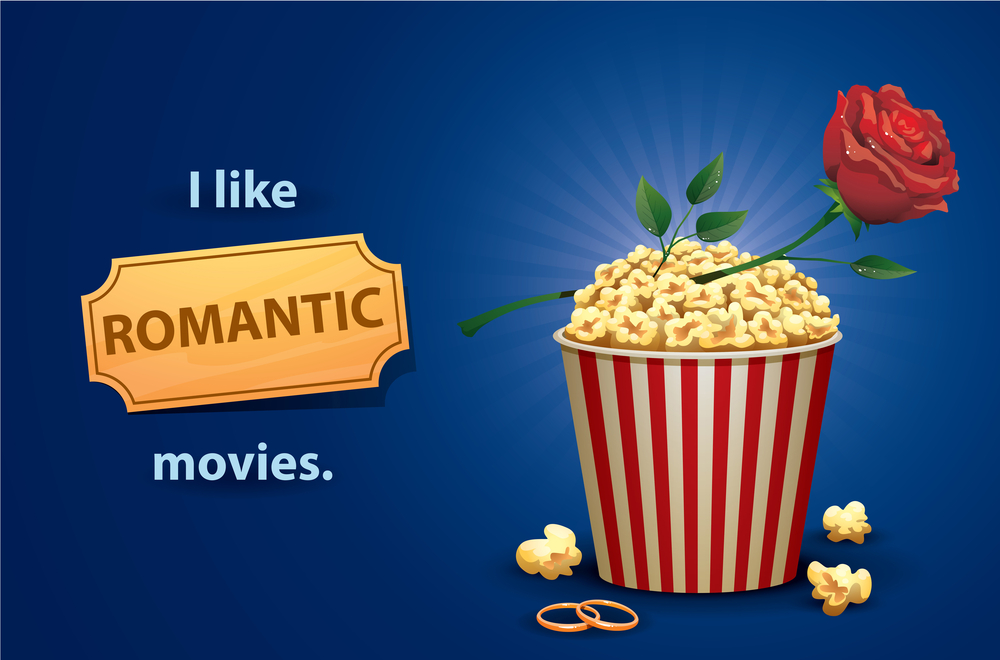 Last Kiss (2006)
Most romantic stories are boy meets girl, boy loses girl, boy gets girl back. We usually only see the beginnings of a relationship. But what about the trials couples go through in marriage or in a long term relationship? Can a couple bounce back from infidelity? That's what this film is about.
Starring Zach Braff, Jacinda Barrett, and Rachel Bilson, this movie explores what happens after one man lets an innocent flirtation go too far. While this might not sound like the traditional romantic tale, I love how it explores the reality of long term relationships and the fear of settling down.
Ever After (1998)
Fellow children of the 80's probably remember swooning over this gorgeous retelling of Cinderella. I was 12 when it came out, and I fell in love with the movie. Drew Barrymore stars as the charming Danielle, whose father's death lands her the life of a servant for her evil stepmother (the incredible Anjelica Huston) and unkind stepsisters. Unexpectedly, Danielle meets the handsome prince, and lies about who she is. When he finds out her true identity, will true love prevail?
Eternal Sunshine of the Spotless Mind (2004)
What if you could forget your ex after a painful breakup? That's what Clementine (Kate Winslet) decides to do in this 2004 film, when she undergoes a procedure to erase all memories of her ex-boyfriend Joel. Joel (Jim Carrey), after learning about her decision, opts to do the same. But as he begins, he discovers that he may still love Clementine. The movie recounts the procedure, going in reverse through Joel's memories.
50 First Dates (2004)
2004 was apparently a big year for films about losing your memory, because that's the concept behind 50 First Dates, too. Henry Roth, played by Adam Sandler, is a man afraid of commitment. That is until he meets Lucy (Drew Barrymore). But despite finding the girl of his dreams, Henry discovers that Lucy suffers from short-term memory loss and forgets him the next day, and the next, and the next. Can he find a happy ending with this woman who can't remember him?
The Family Man (2000)
Here is a beautiful love story that is also a Christmas movie. The Family Man stars Nicolas Cage as an entitled, money-driven investment broker living it up in Manhattan. One night in December, he is given a "glimpse" into the past by a mysterious man, possibly an angel. The glimpse shows him what his life would have been like if he had stayed with his college girlfriend, Kate. While at first, Jack cringes at his new life of suburbs, kids, and minivans, the experience ends up changing him in unexpected ways.
Love Actually (2003)
There's just something about Christmas that is oh-so-romantic. Love Actually is perhaps one of the best holiday movies out there, while simultaneously being a fabulous love story.
The movie has a huge, star-studded cast, who, despite their separate stories, are somehow connected in various ways. Throughout the course of the film, we follow half a dozen love stories: which portray love in all its form. There is unrequited love, forbidden love, unexpected love, the love of friendship and family, and so much more.
The Way We Were (1973)
Robert Redford and Barbra Streisand fall in love in this well-known love story. With vastly different backgrounds and political views, Hubbel and Katie have a strong, passionate romance. But can it survive these striking differences? The Way We Were follows the two of them for 20+ years.
If you're a fan of Sex and the City, this movie is somewhat parodied in Season 2 Episode 18, and the girls also declare their fervent love of this film. If Carrie loves it, it has to be a romantic classic!
Serendipity (2001)
Do you believe in fate? The free-spirited Sara (Kate Beckinsale) certainly does. When she meets Jonathan (John Cusack) the two really hit it off. But Sara says, if it's meant to be, we'll find each other again. Writing her phone number inside the cover of a book, and asking Jonathan to write his on a $5 bill, she says that fate will bring these items back to them if it is destiny for them to be together.
What follows is a series of fateful twists, missed connections, and more, as the two lovers are drawn gradually back together again. PS: This movie is magical and has a beautiful soundtrack.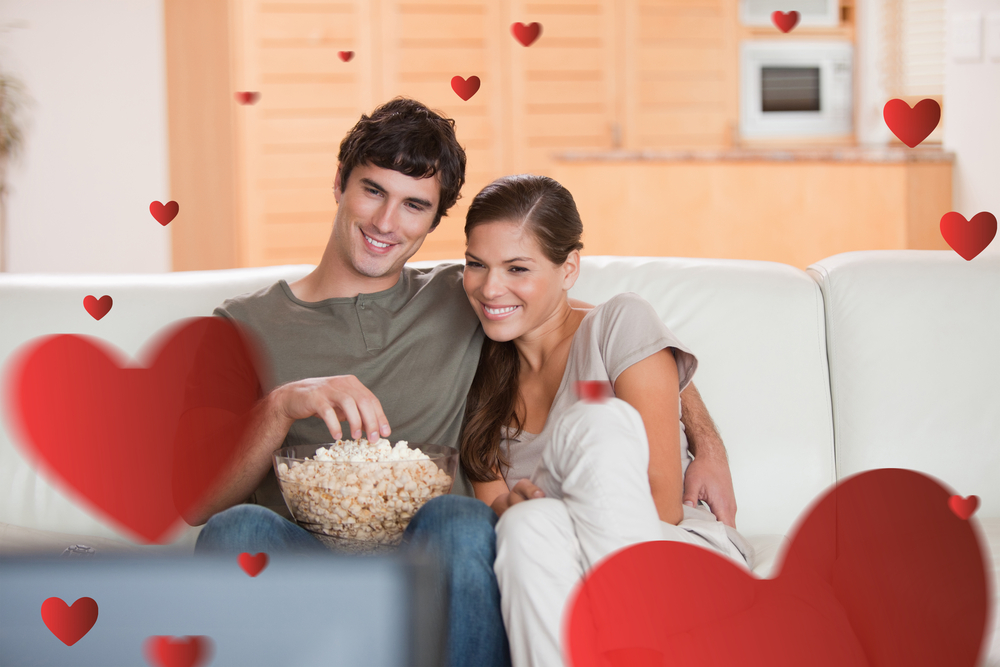 An Affair to Remember (1957)
Fate plays a role again in this movie: one of the most beloved romantic films. It even inspired Meg Ryan's character in Sleepless in Seattle, who asks her love interest to meet her at the top of the empire state building. That was an idea borrowed directly from this film.
Starring Cary Grant and Deborah Kerr as handsome playboy Nicky Ferrante and beautiful night club singer Terry McKay, An Affair to Remember begins on a transatlantic boat trip. The two lovers meet while at sea sailing from Europe to New York, and sensing a connection, agree to reunite at the top of the Empire State Building in six months, although they are both already in relationships.
But fate keeps them from keeping that meeting. Will they connect after all? Is it meant to be? This classic film is a must watch.
Moulin Rouge (2001)
Moulin Rouge may be one of the best musical romances ever. Set at the turn of the century, this colorful Baz Luhrmann film follows a penniless writer, Christian, as he falls into the heart of Bohemian Paris. The movie pairs modern-day songs with historic costumes and setting, and what results is visually beautiful. But it is the love and passion between Christian (Ewan Macgregor) and an unavailable courtesan, Satine (Nicole Kidman) that will rivet viewers the most.
Ghost (1990)
Forever the reason that making pottery has become romantic, Ghost is a fantastic story about love that transcends death. Sam and Molly (Patrick Swayze and Demi Moore) are a happy couple until Sam's brutal murder. But Sam's spirit isn't about to leave earth without protecting his beloved. With the help of a psychic (hilariously played by Whoopi Goldberg), Sam sets out to warn Molly about impending danger, and to let her know just how far his love goes.
It Could Happen to You (1994)
One day, Charlie (Nicolas Cage) leaves his waitress an unusual tip: he agrees to split half of his potential winnings from a lottery ticket. It turns out, this is a winning ticket, and Charlie sets out to make good on his promise. But his greedy wife isn't too happy about that.
This is a story about an unlikely scenario, but you never know; perhaps it really could happen to you.
The American President (1995)
Who knew a movie about a President could be romantic? Turns out this one is. The American President stars Michael Douglas and Annette Benning. He's a widower at the end of his first term as President, and she's a political lobbyist. Will their love make it despite inherent challenges? 
---